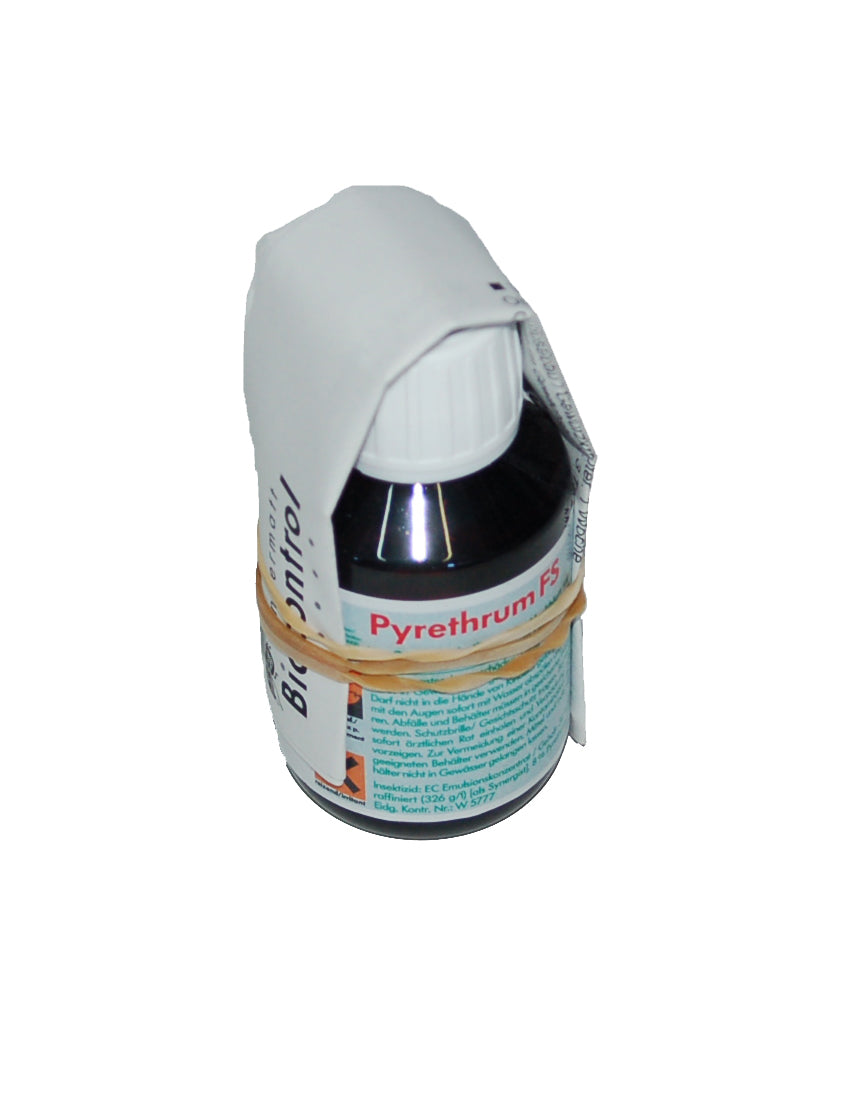 Biogarten Pyrethrum FS 0.1 L
Auf Lager - in 1-2 Tagen bei dir
Marke: Andermatt Biogarten
Pyrethrum FS
Against aphids, frost tapers, cabbage white, spider mites, thrips, white flies, leaf-eating caterpillars
Application

Vegetable building generally, spice herbs, fruit construction, ornamental plants
Mode of action

Pyrethrum is the commonly used label for extracts from the dried flowers of chrysanthemum species (Tanacetum Cinerarifolium). As a lead substance Pyrethrin applies. As usual in plant extracts, but other active substances are included. Pyrethrum FS is a fast-effective contact insecticide. Sesame oil is included as a synergist (increase in effectiveness). The active ingredients are rapidly reduced by sunlight and are effective only for a short time. Even after a few hours / days, the plants are residue-free. Pyrethrum FS is not user-friendly. With a similar effect, user-friendly products such as Neemazal-T / S, Natural or Dolphin should preferably be used.
use

0.05% (0.5-1 l / ha)
Due to the fast degradation duration due to sunlight, it is recommended to splash with plenty of water in the morning or in the evening with a covered sky.

---
Jedes Produkt von Hand geprüft
Biogarten Pyrethrum FS 0.1 L